Augmented Reality, is no longer a complete novelty. In 2016, it hit the mass consciousness thanks to Pokemon Go, which the whole world was talking about. It has been published in most media, and has its own Wikipedia page – to which we refer those few who have never heard of catching Pokemon on the street.
Augmented Reality combines the real world with a digitally generated one. It allows you to present virtual images against the backdrop of the real environment. It imposes virtual information on physical elements and allows you to view them using mobile devices, laptops or personal computers that contain cameras and are adapted to support this technology.
Although Augmented Reality has become part of the collective consciousness in the context of entertainment, it is developing dynamically, primarily in industry and business. Its potential is not yet fully utilized. This gives an advantage to those who notice the opportunities associated with it early enough and decide to implement it in their activities. The compound annual growth rate in 2018-2022, forecast for deliveries of augmented reality devices by the IDC research company is 140%. (Statista.com)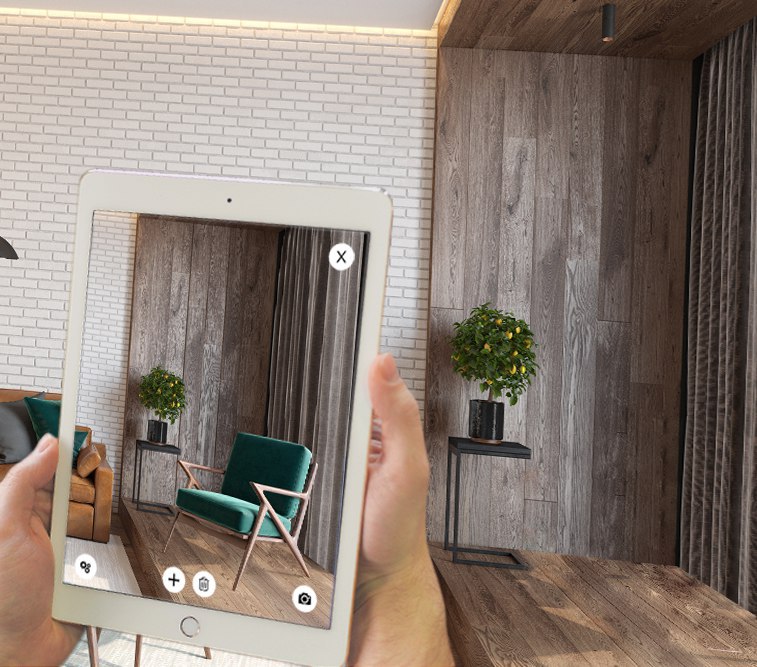 In which industries AR will find the most common application?
Hard to predict. It is certainly a great way to shorten e-commerce customers' decision time and increase sales. It will also be used in stationary sales. Even today it is indicated as the future of furniture sales. However, not only commerce and marketing are areas where the use of Augmented Reality is almost obvious.
The largest organizations use this technology in designing buildings or products. In the case of prototypes, visualization of products in Augmented Reality allows for thorough analysis and assessment of their correctness and matching to customer expectations. It also significantly speeds up the customer decision making process.
AR also allows you to learn and train specialists without excluding machines and devices from normal work, what is very important for production continuity, as well as for remote repairs in the most remote regions of the world. Thanks to Augmented Reality, you no longer have to send specialists to specific devices. Some repairs can be performed by machine operators following the instructions provided in AR without the participation of others. In Augmented Reality instruction appear informing about individual steps of the procedure and indicating subsequent elements that should be verified in case of simple and repetitive repairs. More complicated cases are supported by the specialist, who also uses this technology to support the mechanic on site. Thanks to the use of AR, the expert doesn't have to travel thousands of kilometers. He can control the repair from his own office.
The use of augmented reality technology is very wide. These include solutions related to navigation, medicine, the automotive industry and even artificial intelligence. This makes the development and profitability of investing in this technology certain. Today, it still gives you a technological advantage over the competition, which is why you should think about running it now.