ARLITY tools are used in many industries. Marketing is an area where the Augmented Reality can be used in at least several ways. What event is better to tell marketers about the possibilities of AR than the Marketing Mix Conference in Warsaw?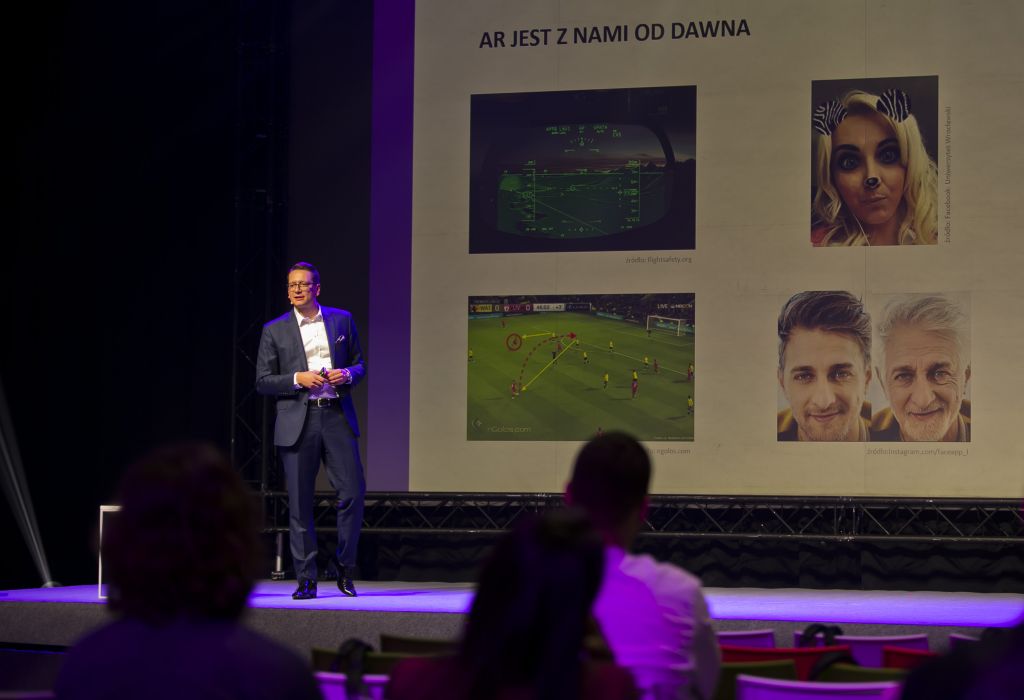 Magic in AR technology
Bartosz Kotlarski talked about the magic of this technology and the opportunities it offers to the marketing industry on September 19, during the Marketing MIX conference in Warsaw. His interactive presentation was remembered by the participants thanks to the substantive approach to the subject, but also thanks to Bartek's assistant, who was… Spiderman.
The superhero visited Marketing Mix using Augmented Reality and danced to the rhythm of music coming out of the speaker, which also appeared on stage thanks to this technology. This allowed marketing practitioners to understand the possibilities that AR brings.