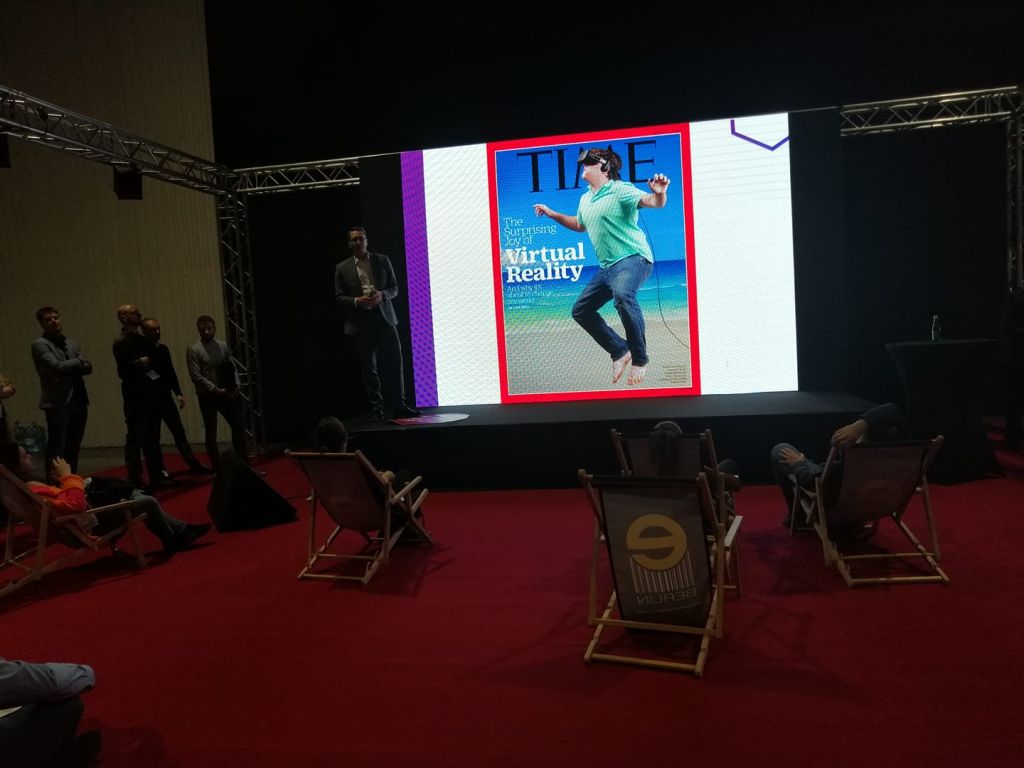 ARLITY tools are used in many industries. It gathers an exceptional audience, dealing with Internet sales on a daily basis. ARLITY participated this event in a double role – as an exhibitor and speaker during sessions of substantive presentations.
Try it out before you buy it! – tools for e-commerce
The character of the event was perfectly matched by tools for e-commerce in AR technology. During the fair we promoted a new, responsible approach to online shopping. From today, the slogan: Try it out before you buy! Most online retailers can pass on this vision to their customers, while giving them the opportunity to realize it in their shop! How? Thanks to Augmented Reality.
Satisfied customer, less environmental damage
What does the customer gain?
First of all, the opportunity to see the product before buying it. In the Augmented Reality, he can take the product to his environment: home, office, garden – where he plans to use it – and check if it fits into his environment. Thanks to this, he makes a conscious purchase decision, reducing the probability that the product will not meet expectations and will be sent back. In this way, it eliminates the production of unnecessary packaging and exhaust emissions during transport. In the era of climate changes, this is a very important factor, which is being noticed by more and more buyers.
The seller also profits
Thanks to fewer misplaced purchases, it reduces the costs of handling returns and packaging costs. Less work on handling returned shipments also reduces labour costs, and this is an important part of the economic calculation that every employer faces.
More information about Extended Reality and tools for e-commerce can be found at: wyprobujzanimkupisz.pl
An engaging presentation of the opportunities that AR opens up for e-commerce
The second part of our activity during the fair is, as usual, the presentation of the AR's possibilities in practice, engaging the audience. Bartek Kotlarski showed the e-commerce audience how to use technology associated mainly with the entertainment industry, to engage the client.
The interest that ARLITY solutions met during the fair was not surprising for us. In the e-commerce industry, the Augmented Reality Technology has great potential. More and more buyers even expect its introduction in online shops.