Personalization of products and their adaptation to individual customer requirements are particularly important today. Especially in the fashion industry, where short and individually designed clothes series allow designers to stand out from the competition. ARLITY solutions allow you to take full advantage of the personalization trend and offer unique clothing to customers who value individuality and uniqueness.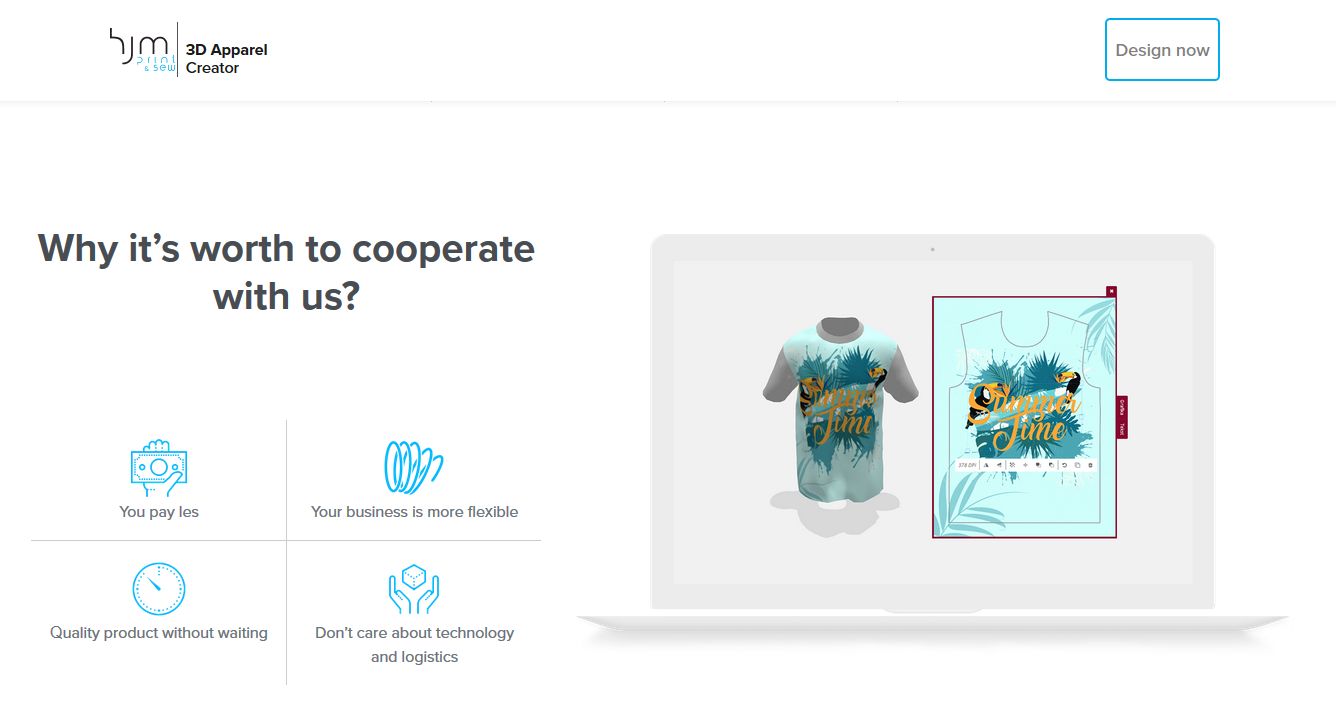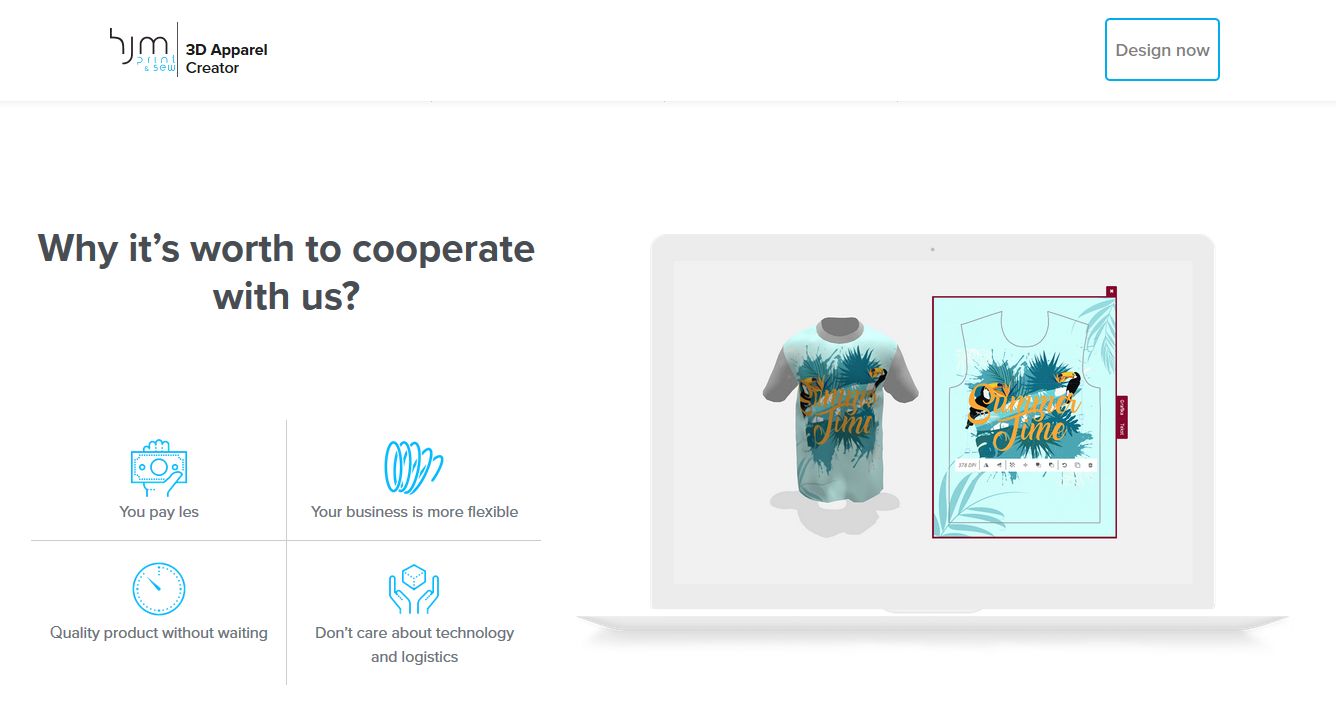 Individual online clothing projects – implementation
Personalization of clothing in 3D technology allows you to modify the existing pattern in the store's offer or to create your own unique design. It gives the possibility of individual design planning and the production of unique clothes, without having to order fabrics several months in advance.
Client: HJMPrint S.C. is a Polish manufacturer that offers digital printing of personalized clothing. In the online store, as well as in B2B cooperation platform, he uses 3D clothes design and personalization technology, introduced thanks to ARLITY tools.
Goal: Facilitation of the process of designing personalized clothing and automatization the process of exchanging information with the client in order that the designed clothing can go directly to production.

Products: ARLITY 3D WebDesign, ARLITY Addons PrestaShop, ARLITY API
Choosen solutions: Dedicated platform for clothes personalization works via web browser. The customer prepares his project directly on the 3D model of a shirt, pants or t-shirt. It uses only an intuitive editor, it does not need additional software. The platform has been connected withan online store, where individual customers can design their own clothes, and with the B2B platform, which is a tool designed for clothing designers, who create their own collections.
Customers' benefits

:
T

he unique experience of working with the clothing manufacturer's platform, which builds both brand recognition among clients, as well as commitment and loyalty

.

Customer involvement in the product design process transmits into greater likelihood of purchase (thanks to the possibility of testing many variants) and its faster finalization.
Automatization of transmission the information from configuration of the product to its implementation causes lack of the involvement of additional people and lower production costs.
Personalized collections – the system allows designers to create their own collections in a B2B platform adapted to this.
Thanks to cooperation with ARLITY we can offer clients a completely new experience – our clients become designers themselves, and we can finalize their vision.

I am convinced that working together with ARLITY we provide our clients not only excellent tools, but also interesting experience.

Paweł Bereska, HJM PRINT S.C.