Adjust the tools to customer expectations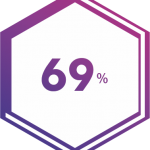 69% of customers expect, that retailers will introduce AR applications

76% surveyed consumers would buy more if they were able to check the product before buying

 42% buyers believe that AR technology would make it easier for them to make purchasing decisions and reduce the time between searching for a product and buying

higher sales, shorter decision-making process

less returns in e-commerce
innovative marketing tools
unique brand experience
Vizualizationa and personalization of products in 3D and AR

Integrate your online store with ARLITY and let customers personalize the products!
Run the configurator and see how easy it is. Choose a product, adjust all options to your expectations and see the final result.
SEAT
BAG
HOUSING
SHEATH
CHAIR LEG
HANDLE
TWINE
INITIALS
Download the app and see the product in Augmented Reality. See the product in the place where You are, and evaluate if it matches it.
Experience the possibilities of ARLITY!
Download the application and check the possibilities offered by AR technology. Move the products available in the catalog to the place where you are now and assess whether they match it.
With ARLITY tools you can extend your client's experience with digital content presented in the real world.
Take communication with your clients to the next level!
STUDIO 55
Our representatives have gained excellent tools thanks to which they significantly increased the possibility of influencing the client. The process of preparing projects and offers has been shortened. Product configuration is possible almost on an ongoing basis, and the effect appeals to the imagination of customers and has a positive impact on sales.
HJM PRINT S.C.
Thanks to cooperation with ARLITY we can offer clients a completely new experience – our clients become designers themselves, and we can realize their vision. I am convinced that, working together with ARLITY, we will give our clients not only excellent tools, but also interesting experience.
Application of ARLITY technology

Your industry is not here? Let us know! We'll show how You can benefit from Augmented Reality.
We use the latest technologies




Find out how AR technology can support your business!